Earlier this month, Facebook reminded me that it was "6 years ago today" that I got my tattoo.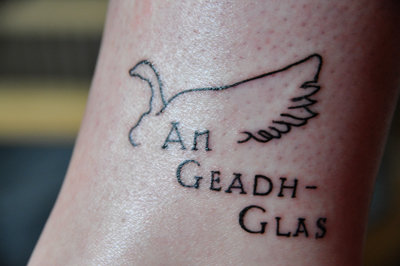 I'd had an eventful couple of years before that.
I moved out of my parents house and moved countries.
I started (and dropped out of) university.
I travelled the globe.
I discovered things that made me come alive.
I found things that killed my joy.
I had no idea what the wild goose chase really meant. I still don't.
But for now…
It is the greatest adventure, even in the darkness and the doubt.