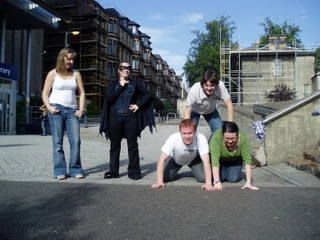 So today I took part in the underground treasure hunt that Glasgow uni C.U. organised… rather fun despite the small turnout! We got the tube different places around the city/uni, and had to find people in fancy-dress, where we then proceeded to carry out a task to receive their signature. Above is us meeting Batwoman, and creating a human pyramid while singing the Batman theme tune.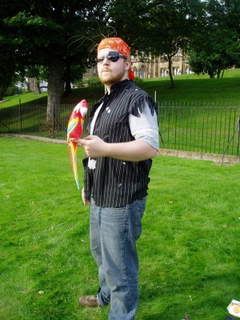 Pirate Pete… he made us juggle.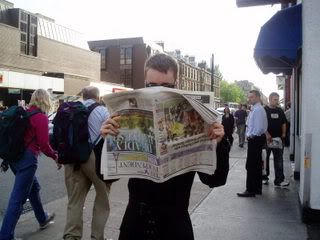 Dave as a spy… we had to accompany him along the road for a short period of time, trying not to draw attention to ourselves, despite the fact that he was shouting 'Go! Go! Go! Don't look suspicious!' On an interesting side-note, Dave also did maths and computer science for the first two years of his degree… fun guy!
Ah yes… better not asking!
And so completes another day in Glasgow…